Happy Monday, readers! Maybe Mondays aren't the happiest of days in the weekly line-up, but sometimes a little forced joy isn't so bad. I have a few quick updates and a recipe to share with you, keeping it short and sweet.




FIRST: I'm a finalist in a contest to win a most delicious trip to Seattle! CakeSpy [a super sweet artist, baker, cookbook writer and blogger] is looking a fellow CakeSpy-ian and my beer crispy treats are in the running. I believe voting ends today. If you can do me three huge favors:

"Like" my picture of Facebook.
Leave a comment for #30 on the CakeSpy site.
"Favorite" the picture on Flickr.

And feel free to share with friends! I promise you, if I win I will return with TONS of sweet inspiration for the site.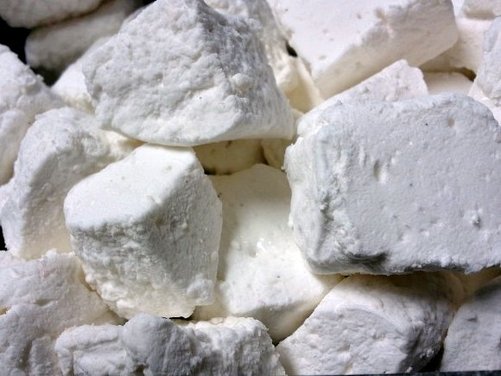 In return for my attention whoring, I have a recipe for meyer lemon marshmallows! In the grey, gross days of winter, these treats are such a bright, sunny nom. If you're into citrus, give these confections a try. It's a great way to use up some stashed away marmalade in a new way, for all the canners out there. The Meyer Lemon Vanilla Bean Marshmallow recipe is on Food52, where you can occasionally find me posting recipes and entering contests.